051: "That's Your Uncle Talking"
on
May 31, 2016
at
8:17 am
"Ridiculously Good Looking"
I worry lately that these pages might have been drawn—gasp—when I was in 2nd or 3rd year in secondary school. Putting me at 12-14 years? Jesus, if my classmates only knew… "No seriously lads, I'm not a nerd, I love AC/DC too." (thump!)
Around 1983 or '84, I started playing Heavy Metal with my pal Martin C. Obviously it was another creative outlet for me, but I can't help thinking in retrospect that it might have been an effort to up my cool rating too.
"No seriously lads, I'm not a nerd, I love AC/DC too."
Artwork Notes
This appears to be another "look! —I'm a great drawrer" page doesn't it? So sorry about that readers, but tomorrow I promise that we'll have another bonkers looking 1977 one. I must have been proud of the first panel because I signed it. And in joined-up writing too. Lah–deee–dah!
I was struggling once again to cram all of the dialogue in here, so it looks as if I can't be bothered drawing. There really is an art to comic adaptation that fills me with awe. I think the better drawing at the bottom is copied from Chaykin's Marvel adaptation. It still doesn't look anything like Luke though. He's got that generic, 1970's, Hollywood-handsome look—a lá Dick Van Dyke's son in Diagnosis Murder. A sort of… extreme handsomeness—verging on UGLINESS.
The Hollywood Clone Wars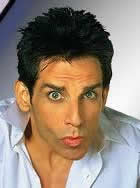 Do they breed them now? Most of the crap US TV shows have all these men who look virtually identical? Granite jaw and chin, neck wider than their heads and V-Shaped torso. SKY TV is especially full them. But at least the age of the eye-brows perpetually up in the middle seems to have passed…
Chin Dimples
Whenever I drew hero types they absolutely HAD to have a chin dimple. I don't think they're really in-vogue anymore—like in the '70s. Now Luke has a slight one, but I think Mark Hamill was very well-cast. He's handsome, but bearably so. He doesn't look like a wooden Filmation character or superhero-archetype. No, he's still a regular looking lad.
But oh, how I wanted a chin dimple when I was a kid Star Wars fan, and Luke was my hero. You'd think Han Solo would be the children's fave; charming, roguish, funny, handsome and violent; but I wanted to be more like Luke. I've heard it said that the dads tended to like Han more. My friend John S—also a mad SW fan – had enviably straight blonde hair and bit of a chin dimple. I suppose the grass is always greener, etc, but I recall seeing – many years ago – a device that clamped onto a Victorian person's head to create a dimple. The closest I've found is the one right (interesting website!). I must admit that sometimes, I would hold the edge of a ruler hard against my chin for a few minutes, in the hope of creating one that'd somehow  stick.
Dad's Horrid Facts #1 (collect all 100)
Dad told me when I was a kid that "some men's chin dimples are so deep that they often have a little spot of blood in them; because they just never heal".
Yeuck…