Chapter 5 of the Star Wars Comic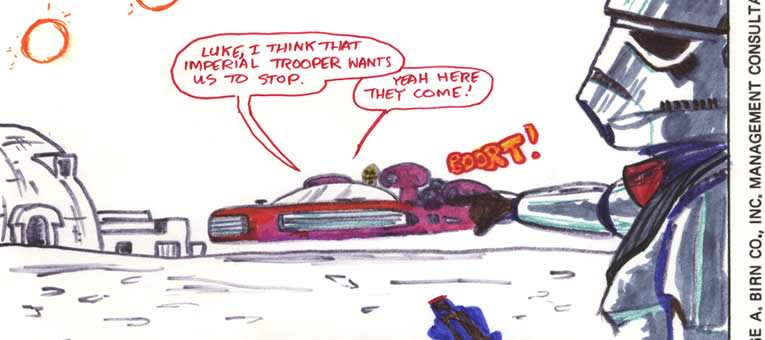 Off we go to the delightful streets of Mos Eisley in this Star Wars comic adaptation!
Ben shouts out his love of that fair city from the cliff-tops » – waxing lyrically – somewhat Alan Whicker-like, over the sprawling dump below.
And in the town, they meet their first of many Imperial threats ». Oh shite…
And there's a grown-up 2011 page » to fill a gap in the comic!
All will be revealed, in the version you've been bloody-well gagging for since 1977. Popcorn ready? Let's go
Thanks for reading! Please keep the comments coming. John White 🙂