Execute! (04)
Last Updated (Monday, 01 April 2013 20:04) Written by Administrator Thursday, 20 October 2011 00:00
ZIZI?
Not much to say about today's better than average quality page. Oh, yes - that's why. The older I got - the fewer the laughs! Hey - what are those markings on the side of Luke's X-Wing?
Execute!
Order 66? Not bloody likely. This is the REAL Star Wars. There's a lot crammed into this page isn't there? Biggs barely gets a look-in and we zip straight to the Deah Star. No messing around.
Art Notes
She's Gorgeous!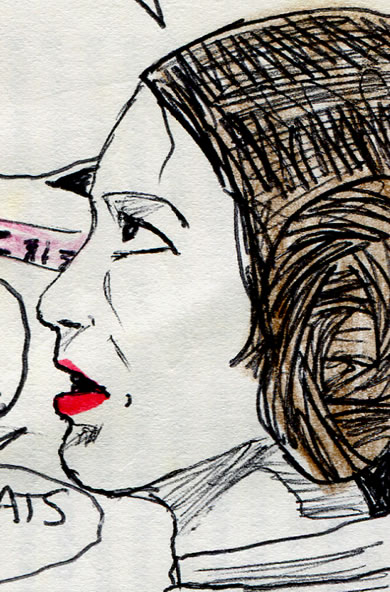 Worth a closeup. Beautiful at last. Unlike earlier « horrors
Naughty Inkers
See that image of Luke in panel 3? Odd. I checked the Marvel version of SWa9 from 1977 and there it is! The same face. I won't mention any names but when I look at some of the inking that was plastered over Chaykin's pencils I'm shocked to see what looks like the same - ahem - work of an inker who ruined a very early issue of Tomb of Dracula. I've mentioned (I've just realised, the late) Gene Colan's work on that brilliant comic before and for most of its 70 issue run the inking was handled by the brilliant Tom Palmer. What an amazing artistic partnership that was!
Yet in at least one issue, this other guy did the inking. My God it was a disaster. Apparently this fellow used to just spread black all over beautifully pencilled backgrounds to save himself work! And now, in the Marvel Star Wars adaptation I'm seeing inking that looks disturbingly similar.
Gene Colan (September 1, 1926 – June 23, 2011) RIP
Thanks for reading! Please leave a comment below ;-)