Falcon Pursued (02)
Last Updated (Wednesday, 27 March 2013 21:25) Written by Administrator Monday, 21 March 2011 00:00
We soar away from Tatooine!
I was never quite sure where the Falcon's artillery was positioned. I guessed top and bottom. But then, how do Luke and Han look over their shoulders at one another when sat at their guns later in the film? Hmmm... perhaps the artificial gravity is pointing differently in the gun emplacements? Nope, still doesn't make sense.
Perhaps you can help me out readers; in the comments section below!
Art Notes
Yes, I've seen the light! A marker that does lasers!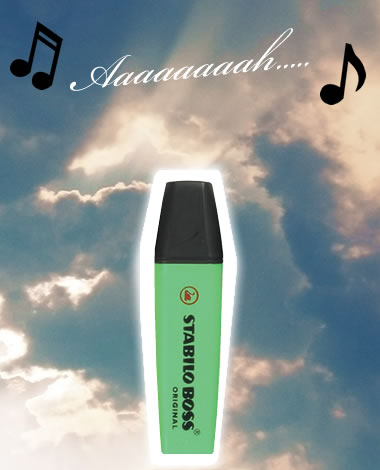 My Atheist dad proved there was a God when he brought this home from the office stationery cupboard
Quite a bit of effort was put into the top panel here. Liberal use of highlighter pen too. Couldn't resist it.